Wike to reveal preferred presidential candidate in January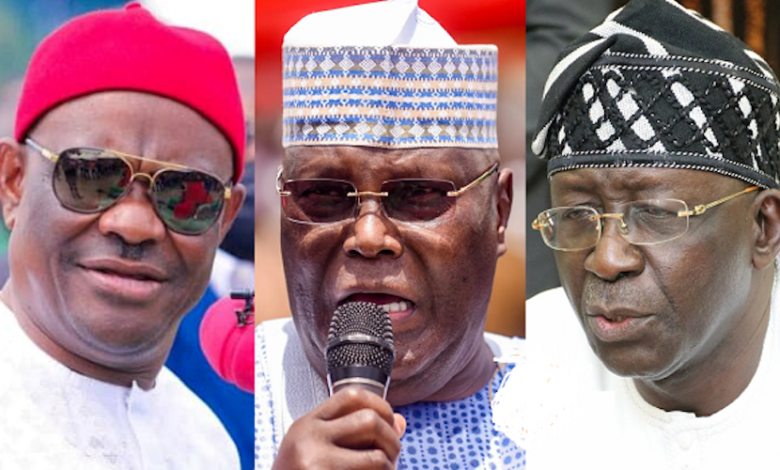 Rivers State Governor, Nyesom Wike says he will reveal the presidential candidate he is supporting in next year's election in January 2023.
Wike made this known during the inauguration of the Rumuokwurusi- Elimgbu Flyover (10th flyover) in Rumuokwurusi Town, Obio-Akpor Local Government Area on Thursday.
He said he was ready to move around the country to campaign for his choice before the election.
"From January next year, I'll campaign to my people who they'll vote for.
"So, all of you who've been in suspense, who've been saying all kinds of things, abusing me, wait. January is here.
"I'll move from state to state [for campaigns], and why they should vote for the person, nothing will happen.
"Those of you who have never been stable. You move from PDP (Peoples Democratic Party) to there, and you moved from there back to PDP. Those of you who campaigned in 2015, telling Nigerians if they vote for PDP they are voting for the insurgency. If they vote for PDP, they're voting for corruption.
"Wait, all of us will reply. We will tell Nigerians this thing that you said, how far now. Where do you still stand now? Is it the same PDP or a new PDP?
"So, all of you appearing on television abusing me, don't waste your saliva again. January has come. All those of you who are telling Nigerians that you used to have 40 shoes, you used to have 50 wristwatches, the time has come to convert those shoes and wristwatches to votes.  It's not to be on the podium and raise your shoes high. And raise your wristwatch high. Time has come to convert it to votes," he said.
Wike and four other PDP governors have been at loggerheads with the party's leadership over their calls for the resignation of the National Chairman Iyorchia Ayu.
They are insisting that the presidential candidate of the party and the national chairman cannot come from the North.
As a result of this himself, Samuel Ortom (Benue), Seyi Makinde (Oyo), Okezie Ikpeazu (Abia) and Ifeanyi Ugwuanyi have refused to campaign for the party's Presidential Candidate Atiku Abubakar.