Nigeria's glorious dawn is here with Tinubu as President – APC PCC SW Leader, Are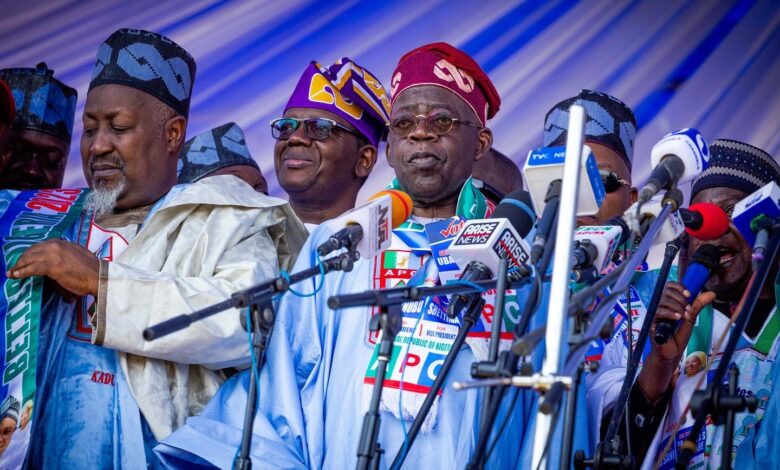 The Director, Contact and Mobilization Committee, South West of the All Progressives Congress (APC) Presidential Campaign Council, Alhaji Mutiu Are has told Nigerians not to be downhearted over the current state of things in the country.
He assured them of a better and greater Nigeria when the presidential candidate of the APC, Asiwaju Bola Tinubu assumes mantle of the nation's leadership in May 2023.
Are gave the assurance in his New Year message to the people of the West, stating that the council was aware of the conditions Nigerians are going through at present which he said would change for the better when they would have Nigeria of their dreams with bolstered security system, enhanced peace, unity and prosperity for all.
He attributed the present harsh conditions to the residues of the aftermath of the 16 years of misrule of the Peoples Democratic Party when provision of critical infrastructural facilities needed for growth and development were impishly abandoned.
Are appealed to Nigerians to exercise patience and use their permanent voters cards PVC on the 25th of February to vote for competence, capacity, experience and proven performance as represented in the candidacy of Asiwaju Tinubu and Kashim Shettima who will clear all the residues, permanently and speedily move the country forward in all aspects.
"My good people of the South West, welcome to 2023 the year of Renewed Hope. Thank God we pulled through 2022 in spite of several challenges. After climbing the mountain with stress, fatigue and tears the natural consequence is to walk the gentle slope comfortably with joy and happiness. 2023 is a new day for Nigeria, our glorious dawn is here.
"Nigeria has been going through difficult re-engineering, this is the time to get it right, as we go to the polls on the 25th of February, let us vote for competence, experience, proven performance and integrity. Let us vote for bolstered security, improved economy, mass employment and prosperity for all. Let us all support and vote for Asiwaju Bola Ahmed Tinubu, clearly, the best candidate in the presidential race.
"South West is the frontrunner in visionary leadership, development and progress. This is our time to lead Nigeria to better and greater day with Hope Renewed, guaranteeing the greatest benefits to all the parts of the country." Alhaji Are assured.