'You brought honour, dignity to the throne,' Tinubu salutes Awujale at 89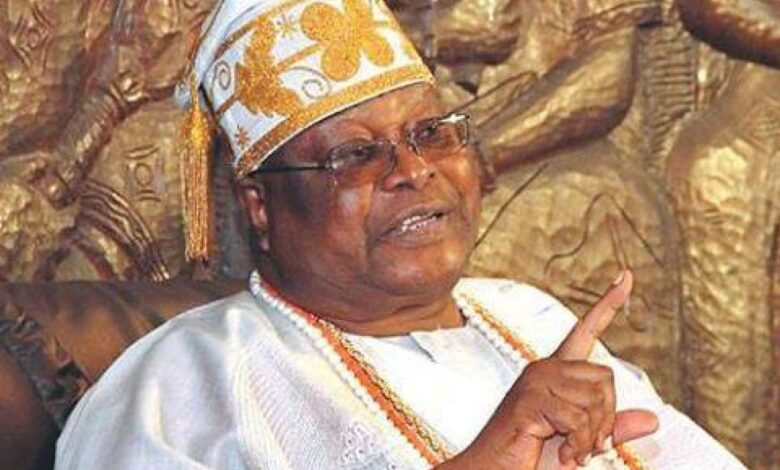 President-elect, Bola Ahmed Tinubu has expressed joy and happiness over the 89th birthday of Oba Sikiru Kayode Adetona, the Awujale and Paramount Ruler of Ijebuland.
The President-elect said Oba Adetona, one of the longest reigning monarchs in the world, brought dignity, honour and prestige to the pre-eminent throne of his forebears in the last 63 years.
Asiwaju Tinubu praised Oba Adetona for his wisdom and industry that have combined to make his reign peaceful and productive, with unprecedented physical development not only in Ijebu-Ode, his Kingdom but in the entire Ijebuland where he is the paramount ruler.
For his courage and principled stand on many national issues, especially those that bother on the welfare of the people of Nigeria, the President-elect saluted Oba Adetona for being a consistent moral voice.
He also noted the monarch's refusal to compromise himself for pecuniary gains.
"I rejoice with our royal father, Oba Sikiru Kayode Adetona, the great Awujale of Ijebuland on his birthday. At 89, Kabiesi has received the immense grace and favour of God.
"I am happy that even though Kabiesi is advanced in age, he is still at his duty post serving the people of Ijebuland with utmost dedication. In his 63 years reign, Oba Adetona brought dignity, honour and respect to the throne of Awujale to the admiration of all the sons and daughters of Ijebuland and Yorubaland in general.
"In any period of moral crisis, Oba Adetona always stand to be counted on the side of the people and country, and for this, Kabiesi earns my total respect.
"I join the family, sons and daughters of Ijebuland and indeed all the admirers of Kabiesi around the world to wish him happy birthday and pray for more years in good health for him on the throne of his forebear," the President-elect said.