You can't abort this election like 1993, APC tells PDP, LP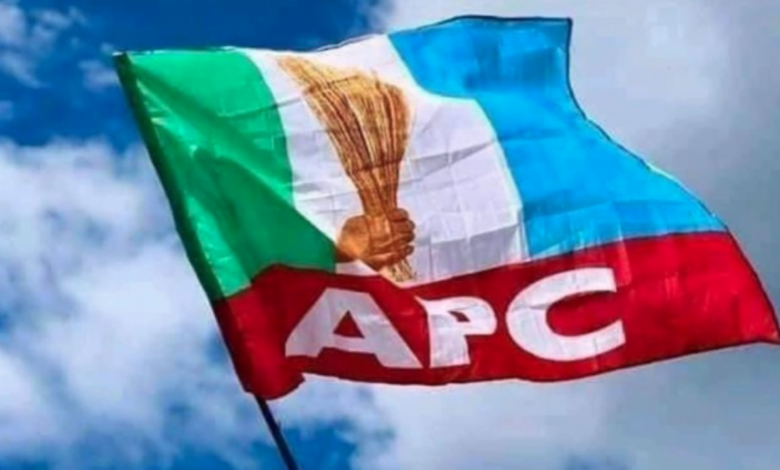 The Presidential Campaign Council (PCC) of the All Progressives Congress (APC) has cautioned the opposition Peoples Democratic Party (PDP) and the Labour Party (LP) to desist from pushing for the cancellation of Saturday's presidential election.
This was contained in a statement by the Special Adviser, Media, Public Affairs and Strategic Communications of the PCC, Dele Alake.
He said the opposition parties were ganging up to truncate the process after it became obvious they lost the election.
Speaking on Chief Olusegun Obasanjo's call for the cancellation of the election, he said the former president had no moral right for such call after superintending over the worst election in the country.
He said, "You must have all read the statement yesterday evening by former President Olusegun Obasanjo where he was literally calling for the cancellation of the last Saturday's Presidential and National Assembly elections.

"His call was anchored on the unsubstantiated claims, rumours and allegations of fraud by opposition parties led by Peoples Democratic Party and Labour Party, who having seen that they have lost the election would rather want our hard won democracy to be truncated on the altar of their lies.

"You must also be aware of the gang up by the PDP and Labour Party, whose agents walked out of the National Collation Centre in Abuja on Monday. Today, they continued their conspiracy to truncate our 24 year democratic journey by raising unfounded allegations against INEC, casting aspersions on the whole electoral process, forgetting the process had handed them unexpected victories in some states.

"We have always suspected that Labour Party and PDP are the same, only divided by individual inordinate ambition. We want to remind them that election is a process like pregnancy. Like a pregnancy that has reached full term, it cannot be aborted. We are not in 1993 when June 12 was aborted by similar forces. It is too late to do so.

"The APC-PCC wants to say emphatically that former President Obasanjo has no moral right to meddle in this election let alone calling for its cancellation because he is an interested party having publicly, on January 1 this year, endorsed the candidate of Labour Party, Mr. Peter Obi.

"Although we stand by our position as stated yesterday not to jump the protocol governing the announcement of the election results and allow Independent National Electoral Commission to perform its constitutional duty, we want to tell the gathering anti-democratic forces that we have the strength, the determination and the will to protect and defend this process and the soon-to-be-formally announced mandate freely given to our party and Presidential Candidate, Asiwaju Bola Ahmed Tinubu and running mate, Senator Kashim Shettima.

"We are very well aware of the plan of the PDP and their Labour Party collaborators to heighten tension in the country and create general state of fear through their sponsored Television and Radio surrogates who continue to push false narratives about the general conduct of the election. We are also aware of the coordinated assault aimed at discrediting the whole electoral process and the integrity of INEC by their so-called paid and partisan agents who wear the toga of Election Observers.

"We consider Obasanjo's failed attempt to scuttle the process through his unsolicited advice to President Muhammadu Buhari to cancel the election as part of the grand orchestration of many evil plots to truncate democracy in Nigeria.

"The integrity of the electoral process has been attested to by the international observers such as the Commonwealth, ECOWAS, European Union and African Union observer missions who adjudged the election as peaceful, free and fair whilst they identified areas of logistical improvements INEC should take into consideration in future elections.

"As you are well aware, the election was replete with drama. We saw the APC presidential candidate, party chairman and PCC director-general, losing their home states to Labour Party. Our DG also lost his bid to the Senate.

"We have also seen how Governor Samuel Ortom, a Labour Party backer lost his state of Benue to the APC. He also lost his bid to the Senate to the APC candidate. The Benue APC Tsunami was triggered by our popular governorship candidate, Father Hyacinth Alia and the party leader, George Akume. In Taraba, we have also witnessed how Governor Darius Ishaku lost his senatorial election.

"With all these hills and valleys and dramas that characterized the election, how can anyone claim the election was rigged or not transparent.

"We need to enjoin politicians to imbibe the democratic spirit. Elections are meant to test a candidate's acceptance or popularity. In a National election, you must seek acceptance nationally. Ethnic champions can't go far as democracy is a game of numbers. Wherever a candidate has the critical numbers, he wins. Wherever he is deficient, he loses. We have seen all these scenarios at play in the weekend election.

"We call on INEC to speed up the announcement of the result to quickly defuse the current atmosphere of anxiety in the country, so that Nigerians can move on from this election circle with a greater hope of a prosperity which our candidate, Asiwaju Bola Ahmed Tinubu promised them during the electioneering campaign. We are happy to note that the stock market recorded a gain of over 260 Billion Naira on Monday following news that Asiwaju Tinubu will emerge as the President elect.

"In the meantime, we call on Nigerians and our supporters across the country to be peaceful, exercise more patience and not be provoked by the antics of the agents of darkness lurking around.

"Finally, we call on Atiku Abubakar and Peter Obi, to emulate former President Goodluck Jonathan by conceding defeat. This election has already been won by our candidate, according to the results declared at the collation centres in the state. In 2015, President Jonathan did not wait for INEC to finish collation before he called President Muhammadu Buhari and congratulated him in the true spirit of democracy and sportsmanship.

"We urge Atiku Abubakar and Obi to follow the same path of honour, instead of attempting to heat the polity via the reckless statements by surrogates. Let Atiku and Obi call Tinubu now."