You'll be able to do things I couldn't do as governor, Obi replies Soludo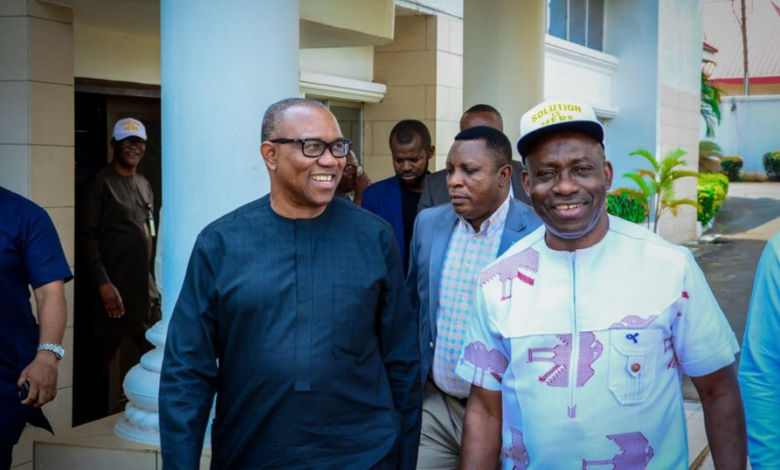 Presidential candidate of Labour Party, Peter Obi says Anambra State Governor, Charles Soludo has the opportunity to achieve things he failed to achieve as governor of the state.
Speaking at the Lagos Business School alumni lecture in Lagos on Tuesday, Obi said government was a continuous work where someone picks wherever his predecessor stops.
Speaking on his investments in the state, Obi said it has helped provide jobs for over 10,000 Anambra indigenes.
"The one that they said is worthless is that we invested $3.5 billion in International Breweries. International Breweries is part of Ab Inbev, which is the biggest brewery in the whole world.
"We had a policy when I was governor that any company, foreign investor who wants to invest in Anambra State, we will buy 10 percent of the company, and under the condition, we started an agreement that they will give Anambra people work to the minimum of not less than 40 percent.
"They built a facility in Anambra State. That facility is there today employing, directly and indirectly, over 10,000 Anambrarians. They bring one of the highest revenue source for the state.
"When you spread your investments, some will go up, some will go down. But overall, the company is still there, still doing well, and a part of a global chain.
"I didn't explain it because of the comment of my brother. My brother remains my brother. We are very close and I remain prayerful for him.
"For other things which I didn't succeed, God has given him opportunity to do it and succeed. For me, if there is anything pending, governance doesn't finish. You stop where you stop; other people will continue from there.
"He is a governor of my state; my senior brother. He's even more intelligent than me. He is a professor; I'm a trader. So, he will be able to do things more than I have done it.
"Now, the professor is there, he will do what I didn't do. The school I didn't roof, he will roof them," he said.