Yusuf Alli: Tribute to the world's kindest soul, By Musikilu Mojeed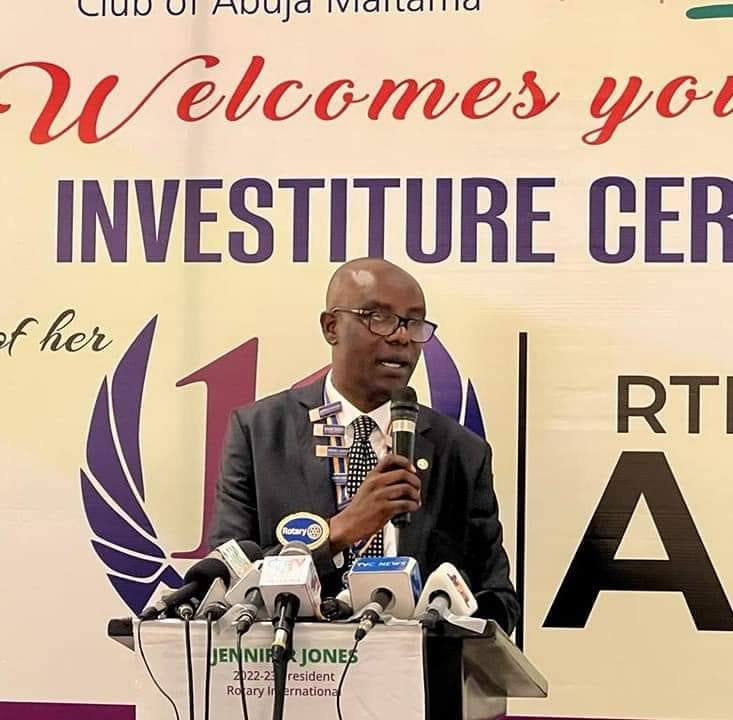 My boss, friend and mentor – Alhaji Yusuf Alli – clocks 60 today. I am exceedingly happy to celebrate with this amazing human, a man whose good attributes are in the extreme.
He is exceptionally kind. He is excessively humble in ways that know no boundary. He is so hardworking and committed to his craft that some of us, his associates, wonder whether journalism is the oxygen he breathes. His work rate is just too high you would think he is on steroids. Above all, he is God-fearing and above board in his undertakings. Please join me in congratulating him.
I encountered Alhaji Yusuf Alli on the pages of THE PUNCH years before I met him in person. He was an intrepid reporter who began dominating the front pages while at the Oyo State bureau of that newspaper. The management of the paper was quick to notice his outstanding resourcefulness. He was transferred to the company's second-biggest operation – the Abuja Bureau. His delivery level there was again on a level hardly seen before, and he was soon promoted to chief of bureau. Before long, he was moved to Lagos to deputise Azu Ishiekwene, the then editor of THE PUNCH.
It was shortly after Alhaji Yusuf Alli began that role in Lagos in 2004 that I met him for the first time. I was trying to cross to PUNCH from TELL Magazine, and he was among those who interviewed me for a role on the political desk. Alhaji Yusuf Alli was impressed by my performance in the written test and the oral interview, but he did not show it until a few days after I assumed duties. One evening, while I was knocking out a piece from an event I attended earlier in the day, Alhaji Alli stopped by my desk. He told me how proud he was of my performance at the interview. "Just remain focused and be professional," he said as he patted me on the back. "Put your best into your work, and you will go far. And PUNCH is good at rewarding competency and hard work." He then moved on to discuss with the then Business Editor, Chijiama Ogbu, whose desk was nearby.
Afterwards, the relationship between Alhaji Alli and I became that of a mentor and a mentee, between an older and a younger brother. Less than a month after my arrival at PUNCH, our editor, Mr Ishiekwene, informed me of his plan to transfer me to the Abuja Bureau to strengthen our political coverage there. I told him I was not keen on moving to Abuja as that would disrupt my immediate plans, including getting married and enrolling for a master's degree at the University of Lagos. I pleaded with Mr Ishiekwene to reconsider his plan and spare me the ordeal of an unplanned relocation.
One day, as I strolled into the newsroom, Alhaji Alli summoned me. He asked me why I was resisting a posting to the nation's capital. I reeled out my plans and why I did not want them disrupted. Alhaji Alli responded, "The fate and success of every human being are in Allah's hands. I know you like journalism. I also know your plan is not to go to Abuja. But I want to appeal to you not to resist the posting. For somebody like you, your career will blossom more in Abuja. Just go there and dedicate yourself to your job, invest in building sources, eschew unprofessional practices and remain prayerful. I can tell you you will be a huge success."
It was based on Alhaji Alli's counsel that I headed to Abuja in February 2005, first to cover the National Political Conference that President Olusegun Obasanjo convened and later to lead our paper's political coverage in the nation's capital. He made the tasks very easy for me, mentoring me consistently, pointing me toward great stories and introducing me to high and low-level sources necessary for my reporting.
Years after both of us moved on from PUNCH, Alhaji Alli has remained a pillar of support to me, my organisation and my family in several ways.
Looking back, I can confidently say meeting Alhaji Alli is one of Allah's greatest blessings in my life. Congratulations to this kind soul at 60. Alhaji, I thank you immensely for impacting my life and those of several other people. May God Almighty continue to bless you and your family while also rewarding you handsomely for all your kindness towards everyone who encounters you.
-Musikilu is Editor-in-chief of Premium Times