Zenith Bank, 9 others generate N99.73bn from maintaining customer's current account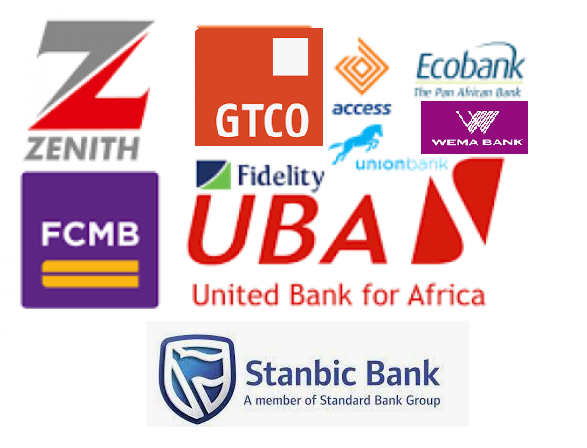 On the backdrop of increase in customer base, Zenith Bank Plc, Access Holdings Plc and eight other banks generated N99.73billion from maintaining current account in the third quarter (Q3) of 2022.
This is an increase of 18.4 per cent from N84.3billion reported in the third quarter of 2021.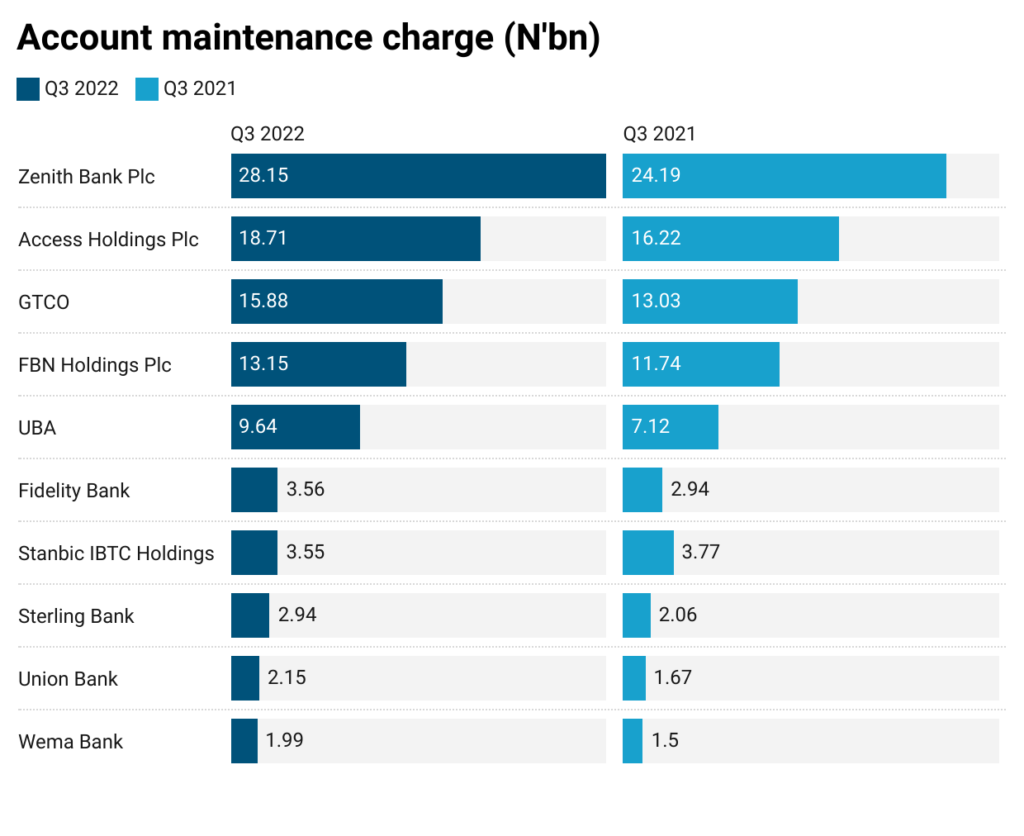 The Central Bank of Nigeria (CBN) in its "guide to charges by banks, other financial and non-bank financial institutions" circular released January 2022 stated that Current Account Maintenance Fee (CAMF) is applicable to current accounts only in respect of customer-induced debit transactions to third parties and debit transfers/lodgments to the customer's account in another bank.
According to the circular, the CAMF is not applicable to Savings Accounts and negotiable subject to a maximum of N1 per mille.
The apex bank defined CAMF as the monthly fee chargeable on current accounts based on the level of customer-induced debit transactions that occurred in the account during the month.
"This fee is not applicable to all bank-induced debits and customer-induced transfers to other accounts in the same name and in the same bank," the apex bank added.
For Electronic Funds Transfer, the CBN fixed N50 for transactions done above N50, 000, N25 for N5, 000 – N50, 000 and N10 charge for below N5, 000.
From result and accounts for Q3 2022, Zenith Bank led other banks in account maintenance fee generation, followed by Access Holdings.
Zenith bank in the period under review generated N28.15billion from account maintenance charge as against N24.2billion in corresponding period.
The most profitable bank in Nigeria as at June 30, 2022 had over 24 million customers.
Access Holdings with its expansion in over 14 African countries generated N18.71billion from account maintenance charges in Q3 2022 from N15.33billion in Q3 2021.
Guaranty Trust Holding Company Plc (GTCO) joined the top three banks in account maintenance charges in the period, generating N15.88billion in Q3 2022 from N13.03billion in Q3 2021.