Zulum celebrates 'rare mentor' Shettima at 57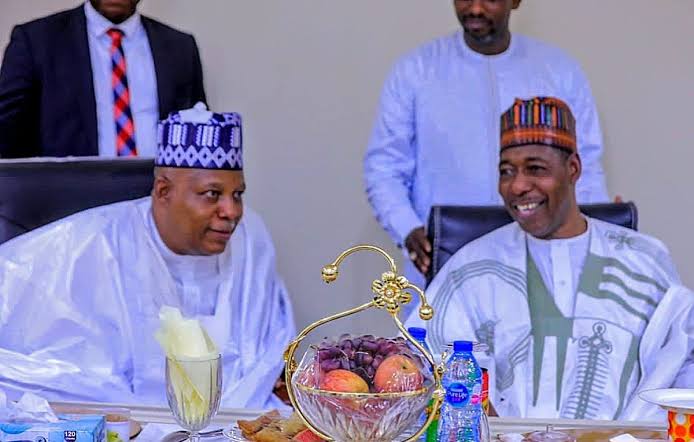 Borno State Governor Babagana Zulum has penned a glowing tribute to Vice President Kashim Shettima on his 57th birthday.
Zulum in the tribute, praised Shettima for his "unique style of mentorship".
He wrote, "I once read a quotation attributed to Steven Spielberg which said: 'The delicate balance of mentoring someone is not creating them in your own image, but giving them the opportunity to create themselves.'
"Now, in his unique style of mentorship, His Excellency, Vice President Kashim Shettima, GCON, liberally gave us (his mentees) the rare opportunities of using what we have learnt from him to independently create our own identities of leadership for the benefit of our people in Borno State and beyond.
"Today and always, we celebrate a great and humble mentor whose type is very difficult to find.
"May Allah in His infinite Grace, grant the Vice President many more years with the best of health and strength, the best of faith, the best of wisdom, the best of inner peace and the best of prosperity in this world and in the hereafter. Aamin!
"Happy 57th Birthday to His Excellency, Senator Kashim Shettima, GCON, Vice President, Federal Republic of Nigeria."