Zulum, Shettima, Shehu lead Muslims to Eid in Maiduguri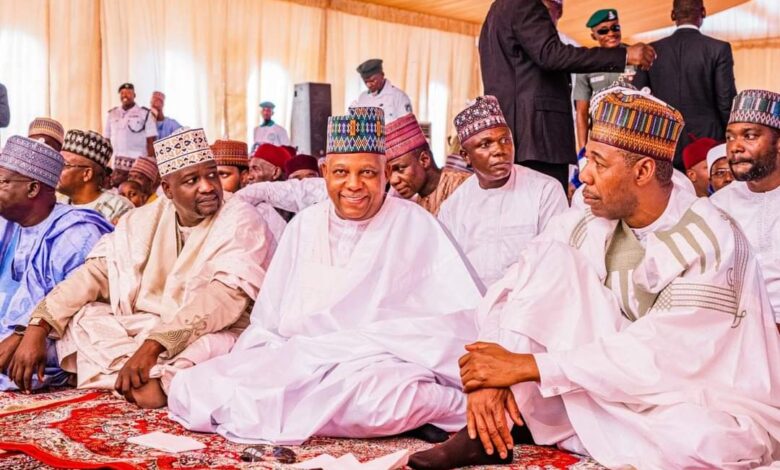 Governor of Borno State, Babagana Umara Zulum, alongside the Vice President-elect, Kashim Shettima, and the Shehu of Borno, Abubakar Umar Garbai Elkanemi, on Friday led thousands of Muslim faithful to observe Eid prayers in Maiduguri.
The two raka'at prayers were led by the Imam Eidain of Borno, Imam Shettima Saleh, at Ramat Square, Borno's central Eid ground.
Delivering his Eid sermon, Imam Shettima reiterated the importance of fasting six days of the month of Shauwal.
Prayers were offered for the restoration of total peace in Borno, the northeast and the entire country.
Meanwhile, the Shehu of Borno, Abubakar Umar Garbai Elkanemi, has hosted an annual Sallah durbar to celebrate Eid-El Fitr.
The durbar festival is an age-long tradition observed on Sallah days with district, village and ward heads among other title holders and royal families holding match pass on horses adorned with traditional regalia.
Governor Zulum, Shettima, top government officials and several APC officials attended the durbar held at the palace of the Shehu of Borno.