Adeleke votes at Ede, says voting process speedy, efficient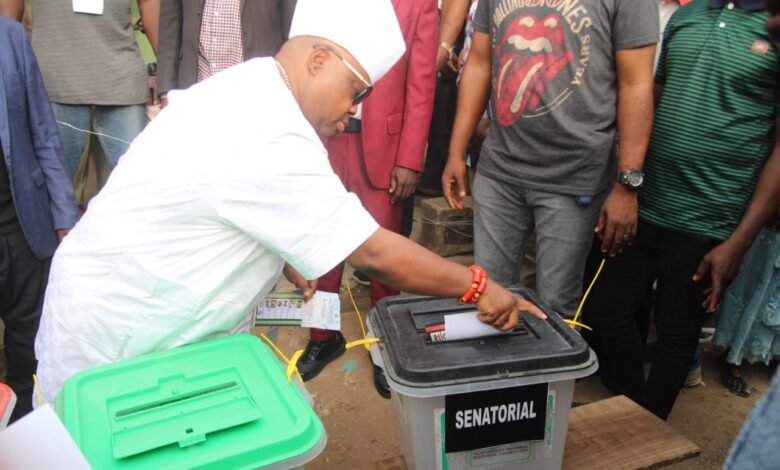 By Deborah Oladejo, Osogbo
Osun State Governor, Ademola Adeleke on Saturday voted at Sagba/Abogunde Ward 2, Unit 9 in the ongoing Presidential and National Assembly elections.
The governor arrived at his polling unit around 8:42am and cast his votes at about 8:44am after accreditation and verification with BVAS machine.
Adeleke commended the new electoral act as a landmark contribution to Nigeria's democratic development.
The governor, who was accompanied by his family members, described the voting process as "speedy and efficient", commending the electoral and security agencies for doing their jobs effectively.
He said: "I have voted and as you can see, it went well. The Electoral Act is a legislation we should celebrate for refining our elections. Our votes now count.
"Again, I commend President Muhammadu Buhari for the courage and patriotism he demonstrated by signing the bill into law. It is a landmark law.
"I call on our people to remain peaceful and eschew violence. Democracy is about thumb printing your choice, not about killing and maiming."